Hello BGMS Parents, This is Ms. Munguia with announcements for this week. The Cross Country meet for this Monday has been cancelled. Volleyball will play Eagle Peak at home on Monday, and Fort Bragg at home on Wednesday, both days games begin at 4:00 pm and all three teams will play. There is an A team tournament in Arcata on Friday and Saturday, with a beginning game at 5:30 pm on Friday. Monday at 6:00 pm there will be an Early High School Parent workshop. We are asking all parents whose students are in the program to come to an informative night about how the program will influence their high school years. Tuesday is a minimum day this week, with students out of school at 1:30 pm. Thursday at 5:00 pm we are asking all of our English Learner students to come to a BGMS ELAC parent advisory meeting. It is very important that all of our Spanish speaking parents attend this meeting. We need your input. All Parents should expect students to bring home grade progress sheets from all of their core classes, this week; Language Arts, Social Studies, Math and Science. Your signature is required so that we know that you have seen these. If you have any questions about these please call, or email the teacher. Thank you for checking the progress of your student, thank you for your attention, and good bye.

The BGMS 8th Grade Band will be combining with the WHS Band, starting this Friday to form a 41-member Pep Band for WHS Varsity Home Games. This will be the largest band that has played at these events in over 6 years! Our first performance is this Friday, September 20th, starting at around 7:30pm. Come out and support our town's growing Music Program, our Band, the WHS Football Teams, and our community! See you there!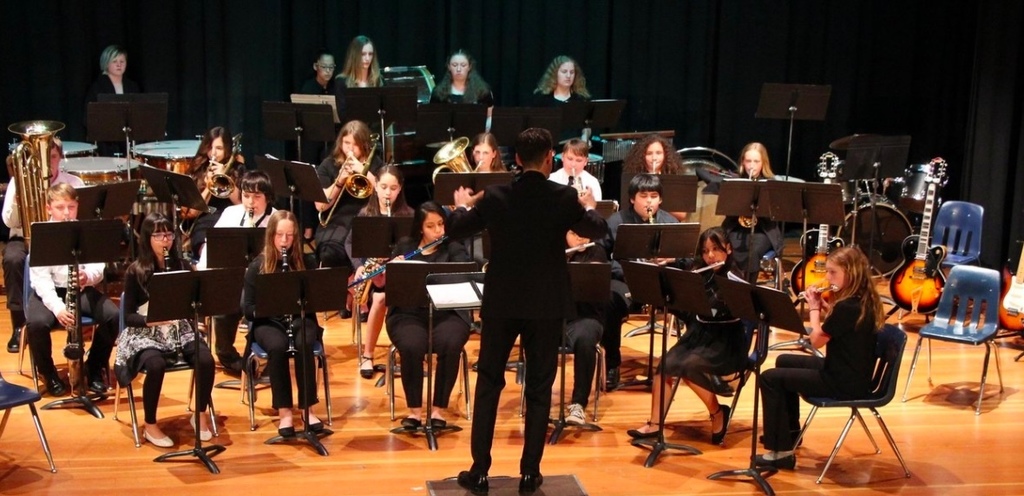 Hello BGMS Parents, This is Ms. Munguia with announcements for this week. Volleyball starts off their week on Monday by playing Upper Lake at home, A and B teams, Tuesday's game was canelled, and Wednesday A and B teams are back home playing Leggett. Games begin at 4:00 pm on all days. All AVID Parents are invited to our AVID Parent Workshop on Wednesday beginning at 5:00 pm with sixth grade. 7th and 8th grade will begin at 5:30. The first BGMS Site Council meeting will take place on Thursday beginning at 3:15 pm in the library. The Back to School dance was rescheduled to this Friday from last Friday. Everyone is eligible for this dance. All students are welcomed. It will take place from 4:00 pm to 5:30 pm in the BGMS cafeteria, and is going to be lots of fun. The first eighth grade pep band performance will take place this Friday during the Varsity WHS Football game, with their practice beginning at 6:15 pm that day, at the WHS Band room. Thank you for listening, and goodbye.
Attention parents due to scheduling conflicts we have moved the web dance from this Friday the 13th to next Friday the 20th. It will be held in the BGMS cafeteria from 4 to 5:30.

Hello BGMS Parents, This is Ms. Munguia with announcements for this week. Volleyball begins their season with a home game on Monday playing Potter Valley, traveling to Round Valley on Wednesday, and then again at home playing Mendocino on Friday, with games beginning at 4:00 pm on all three days. This Tuesday is an early release day. The students' day will end at 1:30 pm. Wednesday is the BGMS School Pictures Day. Students took home information about how to purchase these pictures last week. Mr. Olds has rescheduled his Band Parent meeting for this Thursday beginning at 6:00 pm in the cafeteria. The Back to School Dance, put on by the WEB Leaders is open to all students this Friday from 5:00 pm to 7:00 pm. Only BGMS students may attend, and only BGMS Parents may help to chaperone the dance. If any parent is interested, please give our front office a call. Thank you for your attention and goodbye.

Hello BGMS Parents and Caregivers, This is Ms. Munguia with announcements for this week. We hope everyone is having a great Labor Day weekend. We are on a short 4 day week and there is no early release this Tuesday. There will be a volleyball team parent meeting, with Coach Ludwig and Coach Hall, Tuesday at 4:15, in the gym. All team parents should attend for A, B, and C teams. If parents can't make it please, have the girls come instead. Mr. Olds would also like all of the band parents to attend a mandatory meeting on Thursday beginning at 6:00 in the band room. Sixth graders should have their Technology Use forms in to the office, and 7th and 8th graders should have the technology use form, the Chromebook use form, and have paid for insurance if they intent to take the Chromebook home. Students will not be allowed to use Chromebooks, or be issued a Chromebook until all the paperwork has been turned in to the office. Coming up next week we have Picture Day on Wednesday, September 11th. Thank you for your attention and goodbye.

If you are going to volunteer with WUSD this year you need to have your fingerprints done. The company Print Your Mitts, will be at Brookside Elementary Open House on Thursday at 6 PM until 8. WUSD has a form that the DOJ charges us $32 for us to have processed and Mitt Your Mitts will charge you $30 for their service. If your interested please have 2 checks available to use. We greatly appreciate our volunteers. We don't have any choice on the rules or cost. I would get there early, last year there was a line.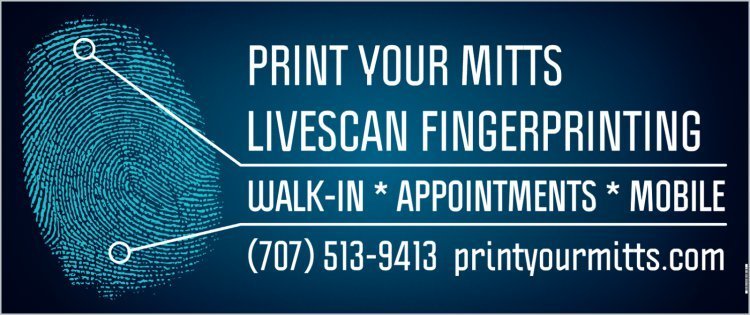 Hello BGMS Parents and Caregivers, This is Ms. Munguia with announcements for this week. We have had a good start to the school year this week and are looking forward to continuing the enthusiasm in our students. Wednesday students took home their technology use forms, please read these over, sign them and have students return them to Pam in the front office. Monday students will be bringing home their Back to School flyers inviting all our parents and caregivers to our Back to School Night on Wednesday. Please ask them for it. Tuesday of this week is a minimum day. School will let out at 1:30 pm. Wednesday everyone is invited to the Baechtel Grove Back to School Night, beginning at 6:00 pm, in the cafeteria. In sports, volleyball tryouts will take place Monday, and Wednesday after school 3:00 to 4:30 pm. Find the Volleyball game schedule on our website
https://www.apptegy.net/s/news-baechtel
under News, select "See all News." Last I want to remind everyone that next weekend is a three day weekend because school is not in session on the Labor Day holiday on Monday, and to remind all our parents and caregivers to call our office if you have any questions about Baechtel Grove Middle School. Thank you for your attention and goodbye.

Thank you to the Willits Education Foundation for an awesome Summer Gala.

Reminder: All WUSD schools are on regular schedule today. Our first minimum day of the school year will be next Tuesday, August 27th.

Hello BGMS Parents,  This is Ms. Munguia, the Principal with your weekly announcements.  All of our teachers are ready to welcome all of our students into classes tomorrow, Monday, August 19th.  We will be giving out class schedules to all students tomorrow starting at 7:30 am.  The WEB Leaders will be ready to show any new students, including our sixth graders how to get around campus, and to their classrooms.  I am reminding you that this week, Tuesday is not a minimum day, and to go on line to our new website to view the district calendar for minimum days at
www.willitsunified.com
.  We are starting our sports program with Volleyball sign ups this week.  If any student is interested in playing volleyball on the BGMS team, they can sign up in the front office this week.  Please refer to your handbook for sports eligibility. Something to look for this week is the technology use agreements that will be brought home by students.  We will also have them posted on our website. If there are any concerns about student class schedules, ask Pam, in the front office, to put in your concern to Ms. Bravo, our counselor. I also want to make you aware that the Back to School Night has been scheduled much earlier this year, and takes place next week on Wednesday staring at 6:00 pm.  Come and see what great classrooms, and programs we have planned for this year. Thank you for your attention and goodbye.

Go to the Apple Store or Google Play to get the Willits USD mobile app for your phone.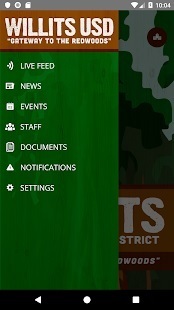 Materials students will need: Pencils (regular and colored pencils) * Hand sharpener (maybe a pencil pouch) * Glue Sticks * Pens (keep the Sharpies at home) * Spiral Notebook (about 4) * 2" Binder with paper and subject dividers * A reading book * Ear buds/ headphones * A backpack * A positive attitude
2019-2020 Willits Unified School District Calendar

School attendance is important from the very first day of school. You'll want to see all your friends, make new ones, and meet all your new teachers. See you August 19th.