BGMS will be having a 6th, 7th and 8th grade parent meeting in person Thursday, January 19th at 6:00 p.m. in the cafeteria. We will be discussing end of the year field trip fundraising for all grade levels plus 8th grade promotion activities. Please come join this PTO meeting if you can, to help support our 6th, 7th and 8th grade students. We look forward to seeing you.
Attention Parents & Guardians just a friendly reminder that there is no school this Friday, November 11th for Veterans Day.
Good morning this is Baechtel Grove Middle School, we areopen today. school starts at 8:00 am. Buenos días, esta es la escuela secundaria Baechtel Grove, estamos abiertos hoy. la escuela comienza a las 8:00 am.
Monday October 31st, students are allowed to wear costumes, no masks, weapons, or extream goar. School will be closed on Tuesday, November 1st. El lunes 31 de octubre, los estudiantes pueden usar disfraces, no máscaras, armas o armas extremas. La escuela estará cerrada el martes 1 de noviembre.
Basketball tryouts will be November 2nd & 3rd from 3:30 to 4:30 in the gym.
BGMS picture re-take day will be November 2nd in the cafeteria.
Reminder: Willits Unified is contracted with a third party insurance agency to provide optional coverage of your students' chromebook. The cost is $34 a year and comes with a $0 deductible. Enrollment to receive this rate is coming to an end October 31st. Visit to
www.worthavegroup.com/gpo/willits
to enroll. Chromebooks must be registered each year.
Did you capture a great picture at a BGMS game or event? Please share that with our Yearbook staff at the email address of
BGMSYearbook@Willitsunified.com
to possibly be included in our annual Yearbook.
Parents & Guardians, if you have not filled out the Edicational Benefit Form please follow the link and do so. We also have a paper version in the office if you would prefer that. The California Department of Education (CDE) uses the Education Benefit Form to calculate supplemental funding for our schools which is built into the Local Control Accountability Plan (LCAP). Supplemental funding in the LCAP is used to improve and enhance services to your student, including but not limited to: Student Chromebooks, Tutoring, Advanced Placement Test Fees, additional Counseling services, Career Technical Education programs, and other programs designed to assist students in becoming College Ready and Career Prepared. It is extremely important that you complete this form online at
https://willitsunified.rocketscanapps.com/
Every eligible form that is not submitted means lost resources for our students. All information provided is completely confidential and will not be shared or used for any other purpose. Thank you!!
Our first PTO meeting will be held at the BGMS Library: Thursday, Oct 13th at 6:30 We look forward to seeing you there! Nuestra primera reunión de PTO se llevará a cabo en la biblioteca de BGMS: jueves, 13 de octubre a las 6:30 Esperamos verlos allí!
Just a friendly reminder that this week Oct. 10th through the 14th is minimum days. Students will be released at 12:58.
Please Sign Up for Emergency Alerts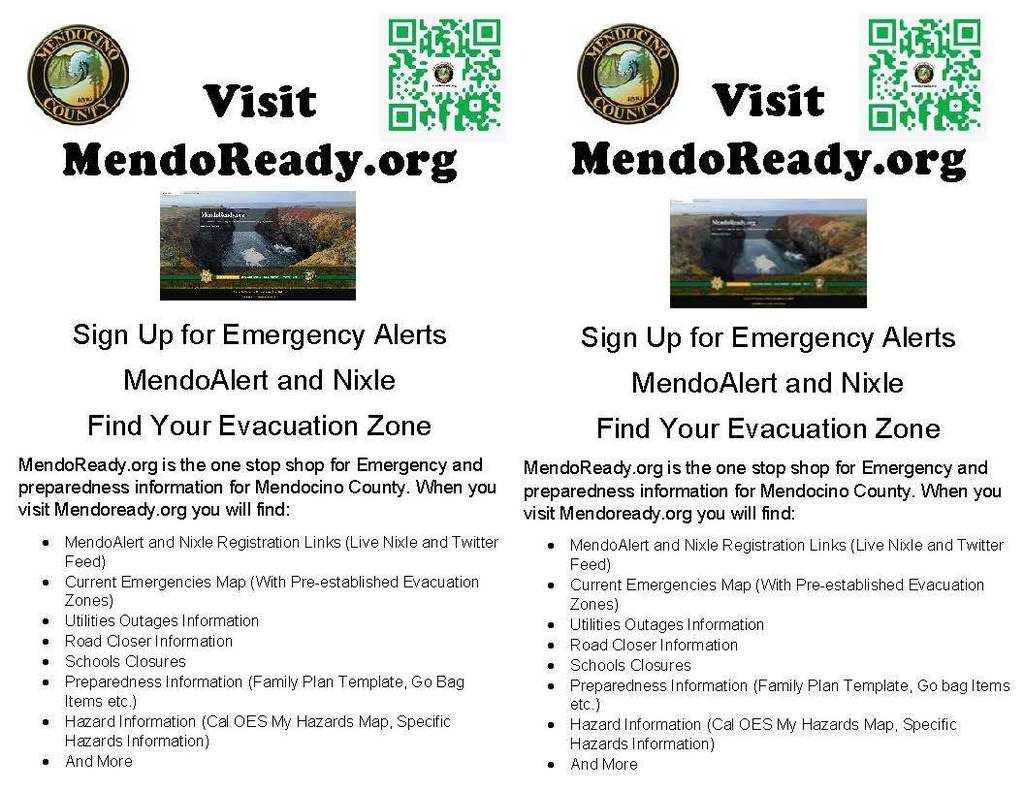 Looking forward to seeing you at BGMS Back to School Night tonight starting at 5:30pm in the Cafeteria. Espero verlos en la Noche de Regreso a la Escuela de BGMS esta noche a partir de las 5:30 p.m. en la cafetería.
Good Morning, This is Chris Kinney, Principal of Baechtel Grove Middle School. This morning there was an accident involving an adult that some students witnessed while on their way to school. We have very limited details of what happened other than no students were involved. If needed, we have counselors available to work with students. Please contact the office if your student needs to talk to someone at 707.459.2417