Looking forward to seeing you at BGMS Back to School Night tonight starting at 5:30pm in the Cafeteria. Espero verlos en la Noche de Regreso a la Escuela de BGMS esta noche a partir de las 5:30 p.m. en la cafetería.
Good Morning, This is Chris Kinney, Principal of Baechtel Grove Middle School. This morning there was an accident involving an adult that some students witnessed while on their way to school. We have very limited details of what happened other than no students were involved. If needed, we have counselors available to work with students. Please contact the office if your student needs to talk to someone at 707.459.2417
Students remember it's Spirit Week - September 19-23 Monday - Sports Day Tuesday - Grade Color Day: 6th grade Purple 7th grade Yellow 8th grade Green Wednesday - Crazy Hair Day Thursday - Baggy Clothes Day Friday - Green and Gold Day
Greeting BGMS Families, I am pleased to announce that Mr. Jake O'Rear and Ms. Emily McKay will start teaching on Monday the 19th. This means many students will have their classes moved as we restructure the master schedule to better meet the needs of our students. We also have Mr. Lorenzo Sandoval coming aboard as an Assistant Principal. Please join me in welcoming the new members of our Cougar Family! Chris Kinney BGMS Principal
Saludo a las familias de BGMS, Me complace anunciar que el Sr. Jake O'Rear y la Sra. Emily McKay comenzarán a dar clases el lunes 19. Esto significa que se cambiarán las clases de muchos estudiantes a medida que reestructuramos el horario maestro para satisfacer mejor las necesidades de nuestros estudiantes. También tenemos al Sr. Lorenzo Sandoval viniendo a bordo como Subdirector. ¡Únase a mí para dar la bienvenida a los nuevos miembros de nuestra familia Cougar! Chris Kinney BGMS Principal
If you missed school pictures today, don't worry. Picture make up day will be Wednesday November 2nd.
Dear Baechtal Grove Parents, This year we have a unique opportunity to reimagine the future of Baechtel Grove Middle School. Our new principal, Chris Kinney, is committed to improving our school and supporting our teachers. We are fortunate that many wonderful new teachers have joined our veteran staff this year. Together they are working hard to ensure academic success, support positive behavior and enhance the perception, appearance, and safety of our school. To stay on this positive trajectory they need our help! Now is the time for parents to come together and secure our role as advocates for our students. One great way to do this is to establish a parent teacher organization, or a PTO. The initiation of a PTO will increase communication between the school and families. Parents will have a voice and also act as a listening ear for our staff and administration. By working together, we really can create the changes we want to see at BGMS. Our goal is to gather a minimum of 5-7 parents to get the ball rolling, but hope everyone will jump on board. Please stop by the PTO table at back to school night for some iced coffee or lemonade. This will be a great time chat about your ideas and pick a date for the first meeting. Sincerely, Parents of BGMS students.
Attention Parents & Guardians, we are sending home picture packet forms with each student today. Our school picture day is September 14th. You can also order online by going to mylifetouch.com and entering ID: EVTN4WCGF
Attention parents & guardians the students were given the BGMS Parent/ Student Handbook on Friday. Please read through and keep for your reference. If you have any questions please feel free to reach out.
Mark your calendars for BGMS School picture day happening September 14th. Can't wait to see all the smiles!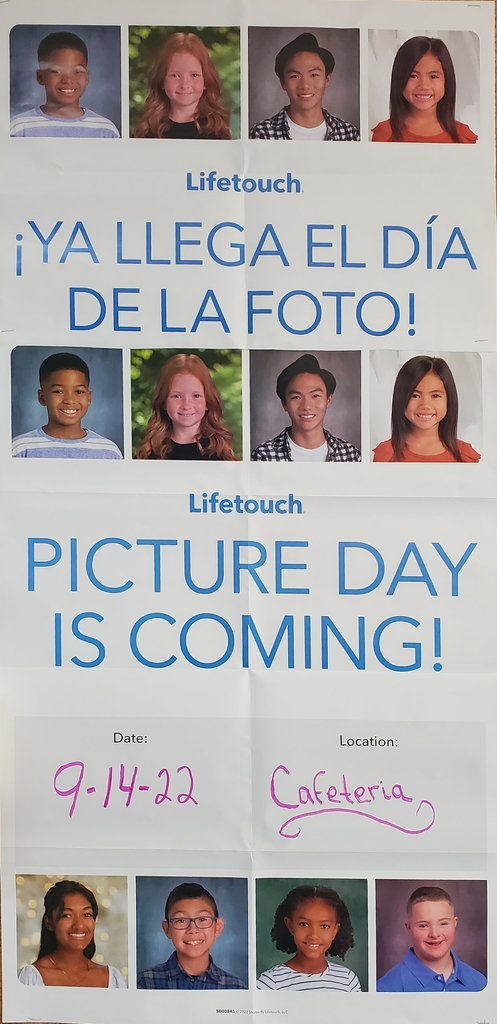 Dear Parents and Families, Willis Unified School School District asks parents and families of the District to complete the Education Benefit Form. The California Department of Education (CDE) uses the Education Benefit Form to calculate supplemental funding for our schools which is built into the Local Control Accountability Plan (LCAP). Supplemental funding in the LCAP is used to improve and enhance services to your student, including but not limited to: Student Chromebooks, Tutoring, Advanced Placement Test Fees, additional Counseling services, Career Technical Education programs, and other programs designed to assist students in becoming College Ready and Career Prepared. It is extremely important that you complete this form online at
https://willitsunified.rocketscanapps.com/
Every eligible form that is not submitted means lost resources for our students. All information provided is completely confidential and will not be shared or used for any other purpose. Thank you!!

Don't forget Volleyball tryouts are today and tomorrow in the gym from 3:15 to 4:45. The sign ups are in the front office. The team list will be posted Friday. Go Cougars!!
Just a friendly reminder that today is early release day at BGMS. Class gets out at 12:58. You can also find our bell schedule on our website under documents and then parent resources.
Hello Baechtel Grove 6th grade parents and guardians orientation is Friday August 19th from 8:30 to 12:30 in the gym. We are sorry for any confusion we had to push Orientation back due to unforeseen circumstances. We appreciate your patience and cooperation and cannot wait to see our students Friday
Hello 6th grade parents Baechtel Grove's 6th grade Orientation hosted by WEB will be on August 19th from 8:00am-12:00pm in the Gym. There is a letter in the mail with more details about orientation and what students should bring with them. Students should dress in comfortable clothes because we will be doing lots of moving around. This is a student only event. We cannot wait to see you there!
Ms. Erickson's Summer School Coding Class sure got kids engaged. They have been having a lot of fun and learning lots of new things.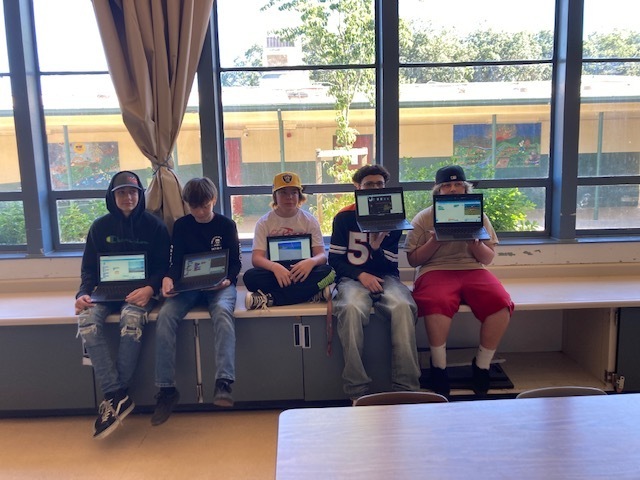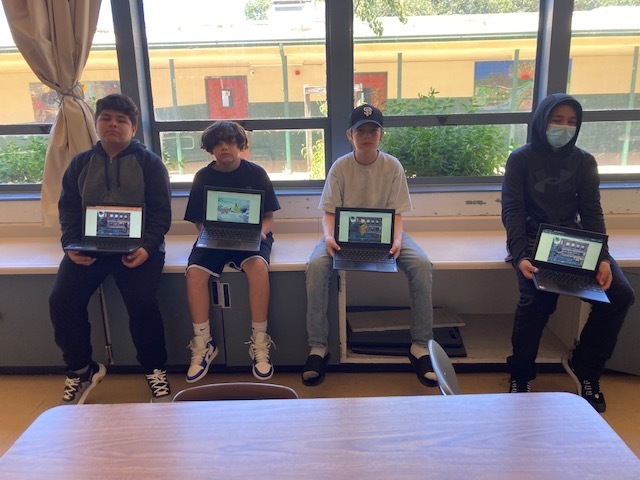 Please see the attached letter from our new principal