Dear Parents and Families, Willis Unified School School District asks parents and families of the District to complete the Education Benefit Form. The California Department of Education (CDE) uses the Education Benefit Form to calculate supplemental funding for our schools which is built into the Local Control Accountability Plan (LCAP). Supplemental funding in the LCAP is used to improve and enhance services to your student, including but not limited to: Student Chromebooks, Tutoring, Advanced Placement Test Fees, additional Counseling services, Career Technical Education programs, and other programs designed to assist students in becoming College Ready and Career Prepared. It is extremely important that you complete this form online at
https://willitsunified.rocketscanapps.com/
Every eligible form that is not submitted means lost resources for our students. All information provided is completely confidential and will not be shared or used for any other purpose. Thank you!!

BROOKSIDE BACK TO SCHOOL NIGHT TONIGHT! Thursday, 9/22/22, 6:00pm • Meet your child's teacher • Visit the classroom • Learn about our school's participation under Title I, Part A, and the requirements of Title I, Part A, and the right of parents to be involved, 6:45 in cafeteria NOCHE DE REGRESO A LA ESCUELA de BROOKSIDE ¡ESTA NOCHE! jueves, 9/22/22, 6:00 • Conozca al maestro de su hijo • Visite el salón de clases • Aprenda sobre la participación de nuestra escuela bajo el Título I, Parte A, y los requisitos del Título I, Parte A, y el derecho de los padres a participar, a las 6:45 en la cafetería.
Hi Brookside Families, Some of us are interested in finding ways to get together as families after school. If you are interested, please take our survey by Monday, September 19th at 3:00. Access survey here =>
https://forms.gle/4ZE9TAVqgBRFUx7JA
Thanks!
Good evening Brookside families. Tomorrow, June 9th is a minimum day. School is out at 1:10 pm. We hope you enjoy your summer. We look forward to seeing you again next school year.
Good evening room 2 families. Room 2 K graduation has been moved. It is now at Brookside School outside of room 2 on the blacktop. Hope to see you there.
Good evening Brookside families. We have a visiting author coming to Brookside tomorrow. She will be giving a presentation to each grade level. The kids will be having snack outside just for tomorrow. Please make sure your student has something warm to wear.
Good evening Brookside families. There is no school tomorrow, Friday, January 14th due to our district being heavily impacted by COVID. There will be no school on Monday, January 17th in observance of Martin Luther King Jr. Day. A letter was sent home with your student today. If you have any questions please call the district office. We apologize for any inconvenience this has caused. Thank you.
Hi Brookside Families. This message is for bus 5 riders only. Bus 5 is running 30 minutes late today Thursday January 13th.
Good evening Brookside families. Tomorrow November 11th is Veteran's Day. There is no school. Friday November 12th is a normal school day. Enjoy your day off and we will see you on Friday.
Dear Blosser Lane and Brookside Families of Bus Riders, Please be informed that a person on your child's bus for Blosser Lane Elementary School and Brookside Elementary School has tested positive for COVID-19. The person was on the bus today, October 26, 2021. There will be no bus service tomorrow morning; it will resume tomorrow afternoon for those students who have tested negative. Please bring your Brookside student to Brookside at 8:30 a.m. - 9:30 a.m. for drive-thru testing. If negative, your child can come to school and then take the bus home as usual. If positive, more information will be provided. The Kids Club bus was not affected; it will run as usual. If you do not want your child tested at school, you have two options. You can have your child tested at your health provider's office, or with the County. If you do not wish to have any testing, your child will need to quarantine at home for 10 days, and may return on Monday, November 8th. If you have questions, please call the Blosser Lane office at 459-3232 or the Brookside office at 459-5385. Thank you for your patience and understanding. Sincerely, Nancy Runberg and Kathy Crossman, Principals
Good evening Brookside Families. Your school pictures should have come home today. If for any reason you need to do a retake, please send the original package with all contents inside back on Wednesday, October 27th. Your child will give the package to the photographer. Class photos will be printed after retakes are done. If it is raining, retakes will be done inside at a location to be determined. If inside, the natural background will not be available. We are going to do our best to take them outside. We are at the mercy of the weather. Have a good weekend.
Good evening Brookside Families. A class dojo went out a little while ago. All students at Brookside will now be eating inside for brunch and lunch. Please refer to your dojo for more information. Thank you.
Good evening Brookside Families, picture retake day has been rescheduled. The new date is Wednesday, October 27th. Sorry for any inconvenience this may have caused. There are picture forms available in the office.
Good evening Brookside Families, Next week is parent/teacher conference week. Every day next week is a minimum day. School will get out at 1:10 pm. A friendly reminder that Brookside is a peanut free school. Please do not send anything to school that has peanuts in it, including peanut butter.
Good evening Brookside families. Tomorrow Sept. 14th is a minimum day for grades K through second. School will get out at 1:10 pm. Wed. Sept. 15th is TK and K picture day. Thursday Sept. 16th is first and second grade picture day.
Good evening, Brookside Families. Monday, September 6th there is no school. Tuesday, September 7th begins full days for kindergarten and will be a minimum day ending at 1:10 pm for kindergarten through 2nd grade students. Enjoy your three day weekend.
In 2021/2022 Brookside will be a peanut and peanut butter free school. We will have a student with a severe airborne allergy to peanuts. If your child only eats peanut butter, please work this summer to ensure your child learns to enjoy other options before next year as absolutely NO peanuts or peanut butter will be allowed on campus next year. Thank you!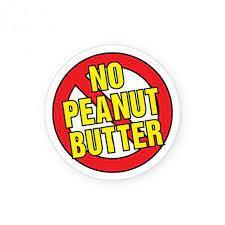 ​Enrollment for the Emergency Broadband Benefit is now open. The Emergency Broadband Benefit will provide a discount of up to $50 per month towards broadband service for eligible households and up to $75 per month for households on qualifying Tribal lands. Eligible households can also receive a one-time discount of up to $100 to purchase a laptop, desktop computer, or tablet from participating providers if they contribute more than $10 and less than $50 toward the purchase price. Families of WUSD all qualify under the CEP free lunch food program. Please check to see if your service provider is participating under the Emergency Broadband Benefit and go to
https://www.fcc.gov/broadbandbenefit
for more information now! La inscripción para el beneficio de banda ancha de emergencia ya está abierta. El beneficio de banda ancha de emergencia proporcionará un descuento de hasta $ 50 por mes para el servicio de banda ancha para hogares elegibles y hasta $ 75 por mes para hogares en tierras tribales elegibles. Los hogares elegibles también pueden recibir un descuento único de hasta $ 100 para comprar una computadora portátil, computadora de escritorio o tableta de los proveedores participantes si contribuyen más de $ 10 y menos de $ 50 al precio de compra. Todas las familias de WUSD califican bajo el programa de almuerzos gratuitos de CEP. Verifique si su proveedor de servicios participa en el beneficio de banda ancha de emergencia y visite
https://www.fcc.gov/broadbandbenefit
para obtener más información ahora.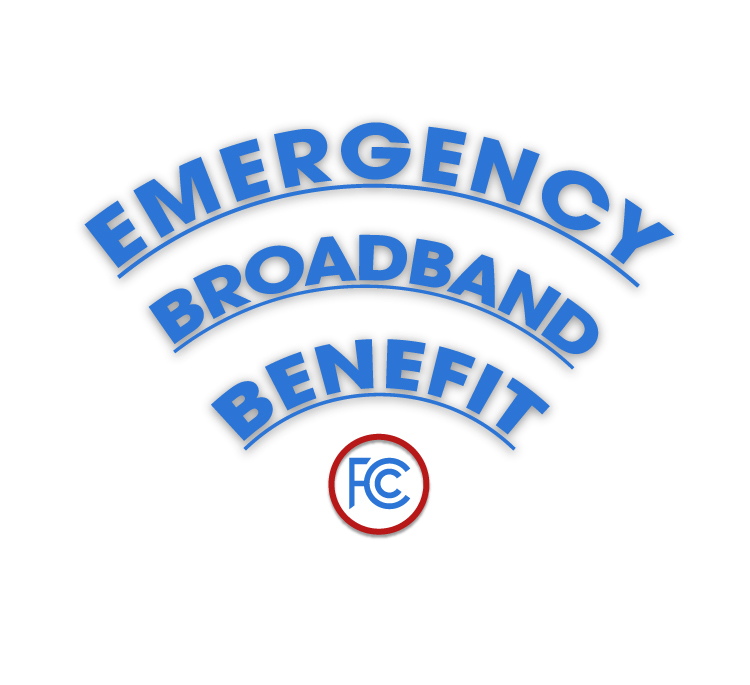 Message from our Superintendent re returning to school after travel: If you travel over spring break, please be aware of the current guidelines for NON-Vaccinated individuals. Voluntary travel outside of the area (usually 120 miles or more) should be done cautiously, wear face masks, maintain social distance and wash your hands . If you are going somewhere and participating in higher risk areas like parks, hotels, etc., the current CDC guideline is to quarantine for a minimum of 7 days after traveling. It is further recommended to take a COVID test 3-5 days after you return, if negative you may return to work/school 7 days after travel. If you do not test you must stay out for 10 days and continue to monitor for COVID symptoms for 14 days.

BACK TO SCHOOL !!