A Message from Mrs. Runberg
Nancy Runberg
Friday, August 02, 2019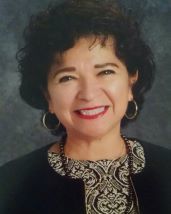 Dear Parents and Students,
Welcome to Blosser Lane Elementary School and the 2019-2020 school year, home of the Blosser Bears! We had a busy summer at Blosser with many children participating in different community programs on the campus. We are sprucing up and getting ready to begin another great school year!
Blosser Lane Elementary has approximately 320 students in grades 3rd – 5th. Our dedicated staff strives to provide your child an optimal educational experience. We have five third grade teachers; and, four teachers per grade level for fourth and fifth grade.
In the 2019-2020 school year, a primary focus for Blosser Lane will be engaging families and working together to develop a nurturing learning environment promoting positive self-esteem, and fostering intellectual curiosity. We will continue to increase student growth and achievement, boosting critical thinking, and motivating students to develop to their fullest potential intellectually, socially, and emotionally. We believe students and teachers can be designers, creators, problem solvers, and lifelong learners. Additionally, staff members will continue to recognize positive behaviors among our students through our Positive Behavior Interventions and Supports (PBIS) efforts.
As your school principal, student academic success is my number one priority, while ensuring your child feels safe during their learning experiences. Blosser Lane Elementary School has many resources to meet the wide range of needs of our students. We value education as a process of opening students' minds to critical thought and creative activity.
I look forward to a great, positive year with you and your student(s). Parents are first and foremost the most important aspect in student learning. A strong partnership between the school and home is paramount. We would love to see you this year at our PTO meetings, Site Council, or the English Learner Advisory Committee. I am confident this year will be a year of growth, learning, friendships, and great memories for each of your children. Here's to a great 2019 - 2020 school year. Go Blosser Bears!
Sincerely,
Nancy Runberg
Principal